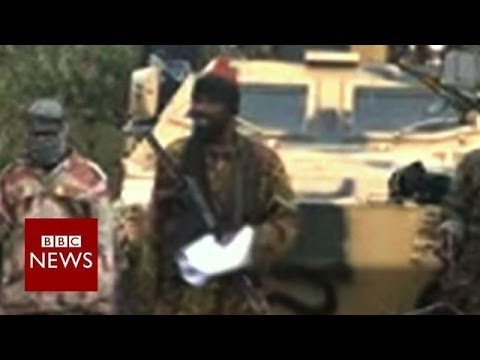 [VIDEO] Unfortunately, there is a group in Nigeria that advocates for an end to Western education. Been hearing a lot about this and I'm sharing this because it's serious. Apparently a group of girls were pulled from school by this group – terrorist group – and now the leader of this group made a rambling video talking about selling these girls.
Wow, how barbaric! Reading the article from CNN, I understand that this group received training by al-Qaida affiliates and well that means Islamic fundamentalism is involved.
Every now and then there are stories about some girl having to fight for an education because unfortunately there are some deep beliefs about whether or not girls should be educated. These are things that we'd take for granted in this country, but in the rest of the world someone might take issue with allowing girls to be educated.
This group in Nigeria – Boko Haram which means "Western education is sin" – is just another group who apparently have acted upon this belief. If you believe they're terrorists, then you might be scared for these girls. They've been kidnapped which is bad enough, now they could be forever away from their families.
Let's hope the Nigerian government can rescue these girls and defeat this group.